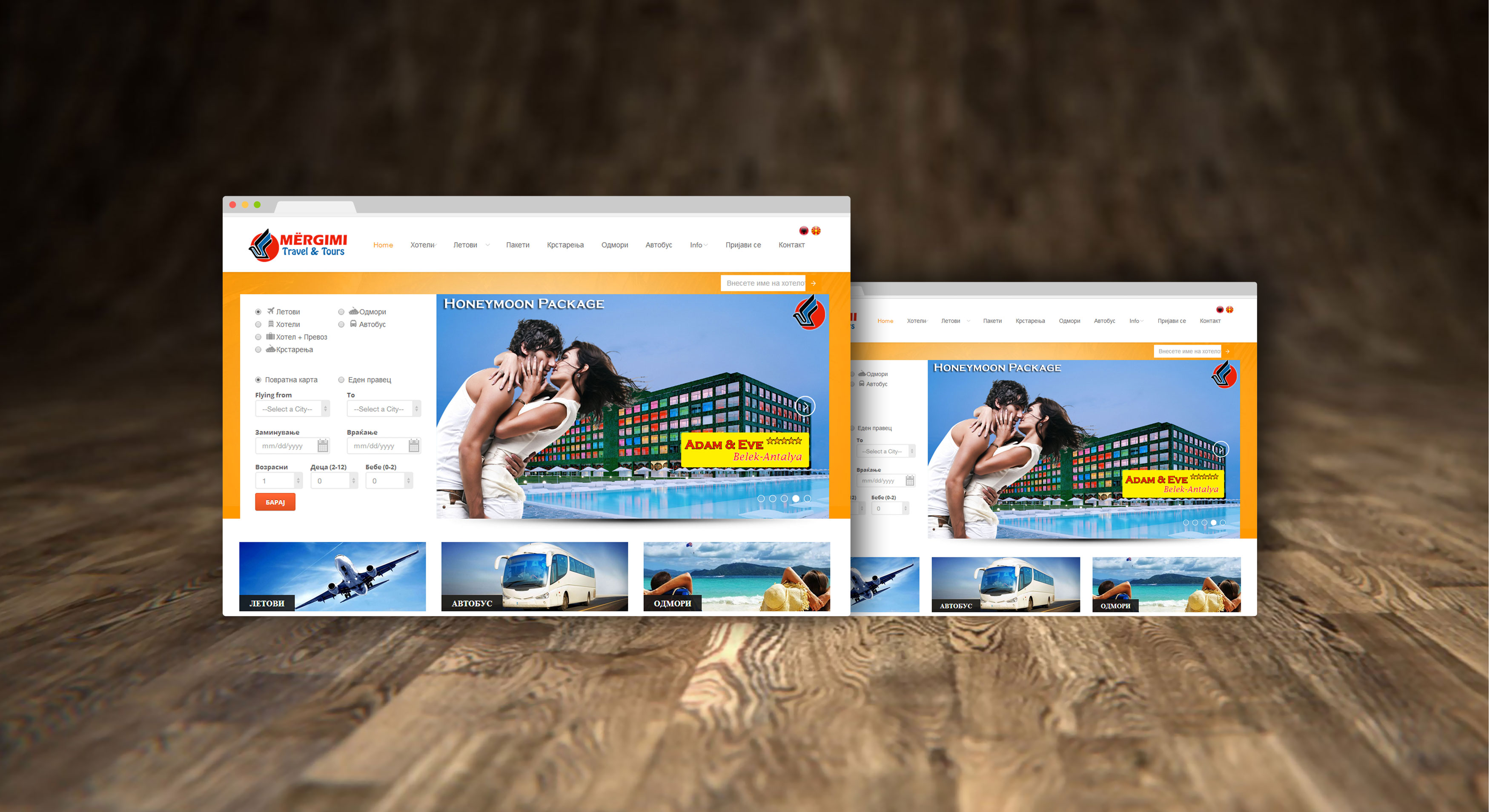 Website
Mergimi Tours & Travel
Responsive and modern website for a Macedonian travel agency with more than 25 years of existence
http://mergimi.info
Initial Problem
This travel and tour agency is very well known among its faithful customers for over 25 years. They had a very old-looking website and with the expansion of online marketing they wanted to be in step with the trends, yet to make a website that will appeal to their already existing clientele.
Our Solution
Fully customizable website made using the latest technologies and approaches in web. Easy to navigate and simple booking and internet-payment functionalities. Fresh and positive-looking design in like with the "sunny" mood of the agency.
Amazing Result
Backed by the Custom H-Sense CMS, this website is an all-up-to-date .NET cross-platform solution with fully integrated payment and booking system. It is in line with all the modern tour agencies and makes for a highly competitive brand.
Unique UI and Smooth Navigation
Flawless connection of dots and focus on the most important aspects that a travel agency could offer to its clients – large travel package space and simple least-number-of-step navigation, is what this web solution is all about. It's been a great experience to collaborate with them. A blend of technologies were used to create this custom built site, ASP.NET along with JS being the main ones.