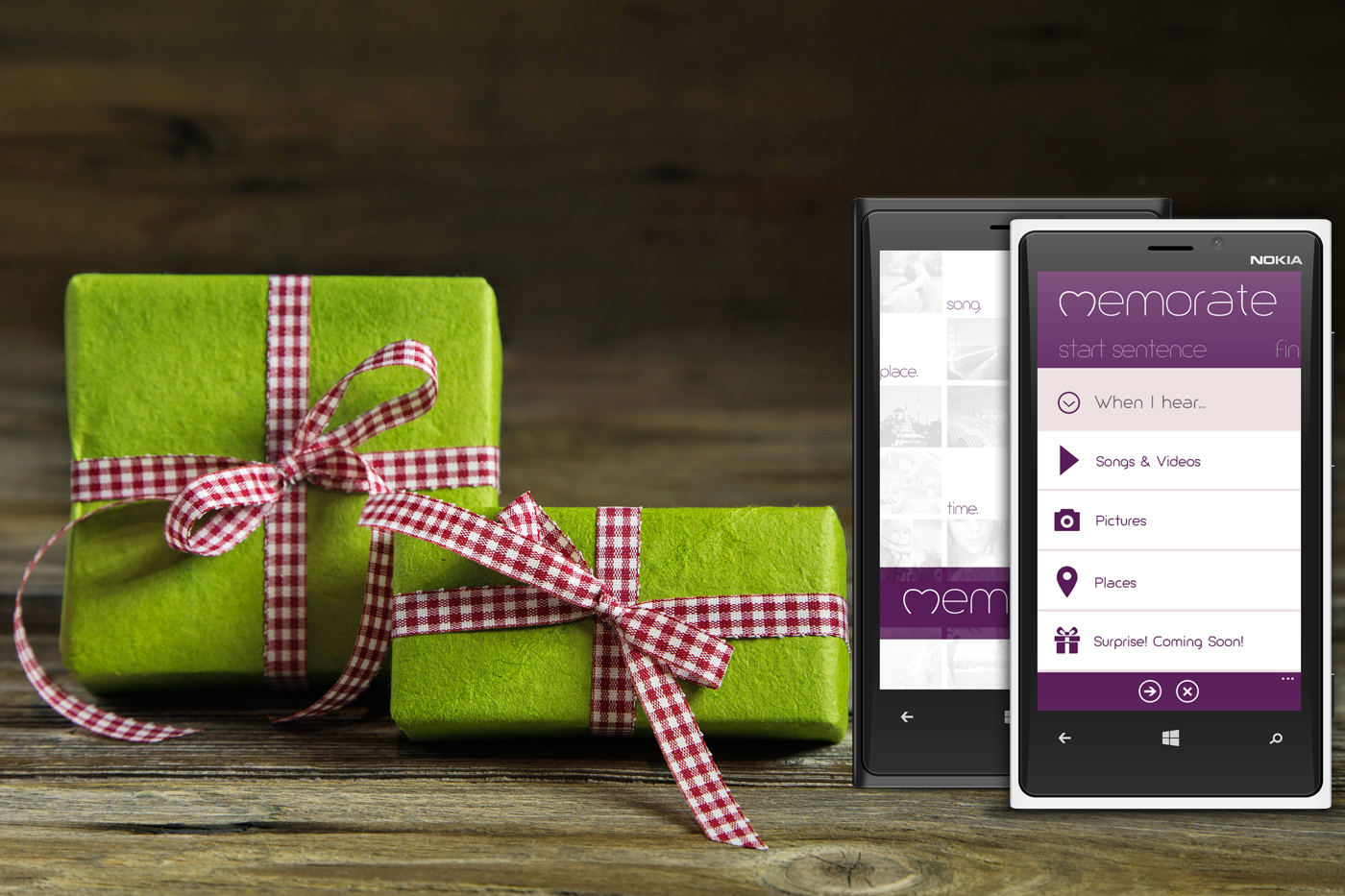 Website & App
Memorate
One of a kind social platform for sharing memories and associations. Fill in your blanks!
http://h-sense.net/memorate
Initial Problem
Have you ever wanted to save a memory in some digital format? How many times have you thought that whenever you go to that one place, it reminds you of some person? Does it happen to forget the details of a dear memory?
Our Solution
It's as simple as combining two media items into a memory-sentence ("mem") and posting it on the Memorate hub. Memorate targets any social network users, especially high school and university-aged individuals.
Amazing Result
With its internet existence as a Windows Phone App and a web-based social hub, Memorate is helping and also challenging many users from the world to store and share their memories, be it with their friends or anonymously, with people they haven't met yet.
Unique Possibility for Psychological and Emotional Marketing
Memorate not only reaches out to any user willing to share their memories, but also opens marketing possibilities for companies and brands, on the psychological level; for example, "When I wear Nike I feel like I can just do it".
"I love it! It's just amazing when I can go to my Mem Diary Feed and reflect back on my earlier mems! Brings back so many nice memories!"

"It's a real thrill to work on UI and UX improvements for Memorate and to shape it in a way that makes its use as natural as possible. My final aim is, along with the creation of this unique social concept, to also create a unique appearance that will be a pleasant Internet space for its users."