The Organizational Body of Codefest 2014 (H-Sense, UIST, SPUIST and SITE Club) managed to create and conclude an excellent event with great organization and flow. 130 participants from all over Macedonia competed in 26 teams for a marathon length of 32 hours in order to develop creative and innovative ideas with great business potential. The final result was the generation of 26 successful prototypes that have the potential to grow and find their way to the public and on the market.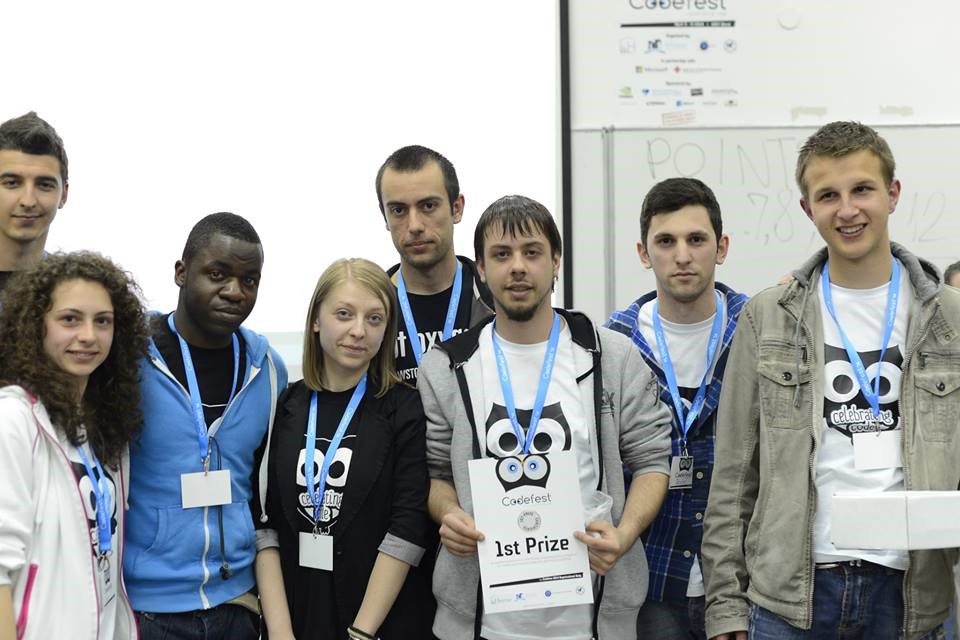 Codefest 2014 happened in the sign of teamwork, friendship, skillful youth, relaxed atmosphere and a lot of fun besides the hard work and coding. The event was supported by a few companies (CodeWell, Vedel IT and Seavus) that have shown their interest in further collaboration with some of the talented participants or even buying off some of their projects.
After 32 hours of uninterrupted coding and Final Pitch Sessions, the Judges of Codefest voted and announced the winners. The organizers and the audience also acted as one judge each. The first prize was won by the team Equate from Bitola, who worked on a smart home appliance for turning home devices on/off on a distance using a phone application. The second prize was won by the international team Asianators, who created a phone application that can listen to what the user is saying and type that for the user. It can also read text to the user. The third prize was won by the team Ministry of Silly Code who created a 3D puzzle game with virtual reality. Apart from these awards, there were a few more categories of awards like Innovator, Gold Mine (best business idea), Best Mobile App, Best Web App, Best UI/UX, Zero to Pro (most progress from the start to the end of the event), and Synergy (best teamwork, communication and presentation).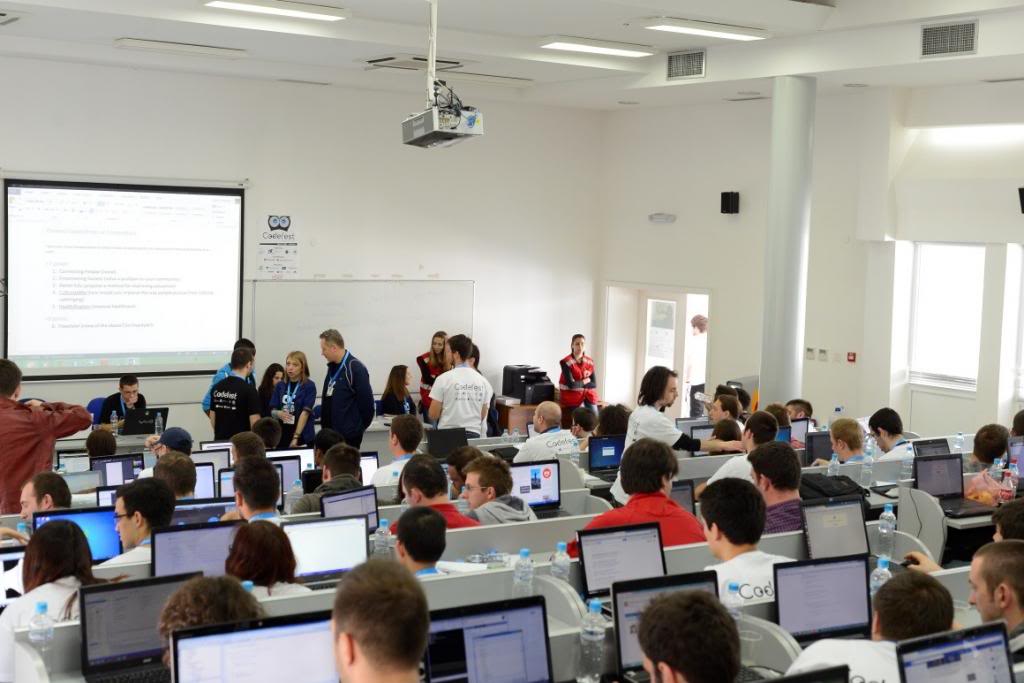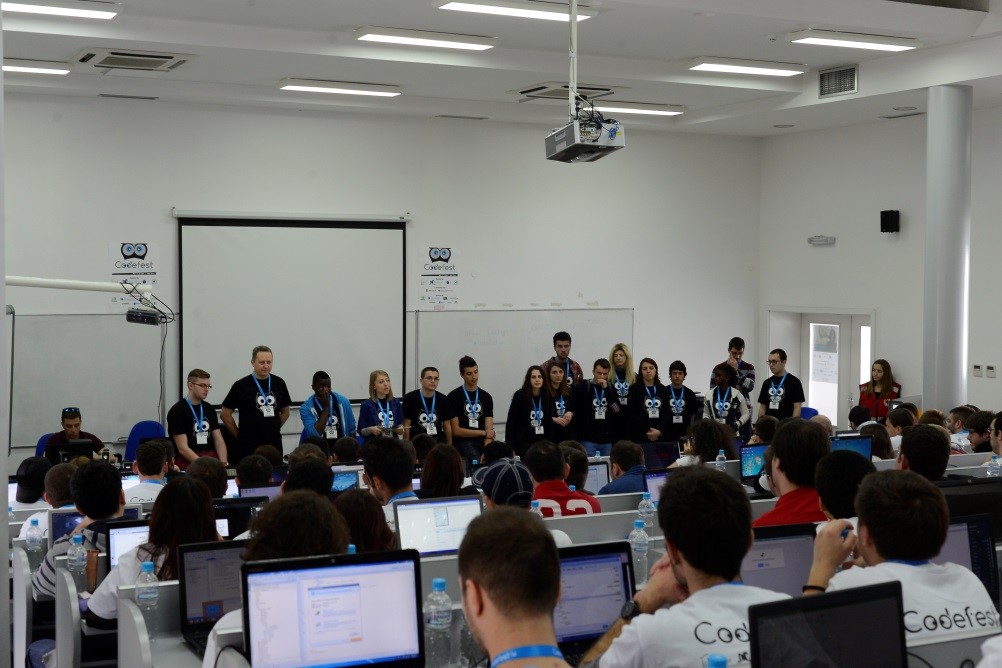 This year's Codefest doubled in every sense from the one last year, and it is becoming an established event in Macedonia. UIST students acting as organizers and volunteers have once again shown and confirmed their great capabilities and skills.